Regular price
Sale price
$20.00 USD
Unit price
per
Sale
Sold out
Work Hard, Sleep Hard. Thanks to our NEW Deep Sleep Mask (5-pack), you can get up to 20 minutes of uninterrupted deep sleep, paired with the warmth of our self-heating technology. And the best part—it's larger than our other Popmasks, making it the perfect fit for men.
Contains 5 self-heating eye masks

Starts warming within 30 seconds

Ear loops provide a secure fit

Heat lasts 20 minutes

Unscented 
View full details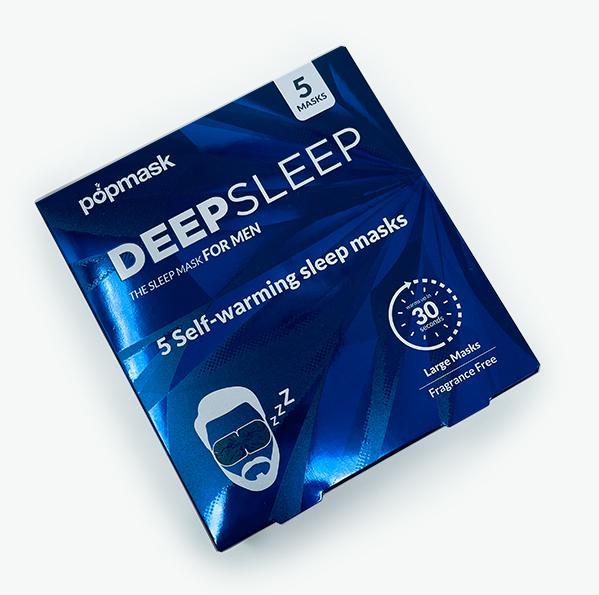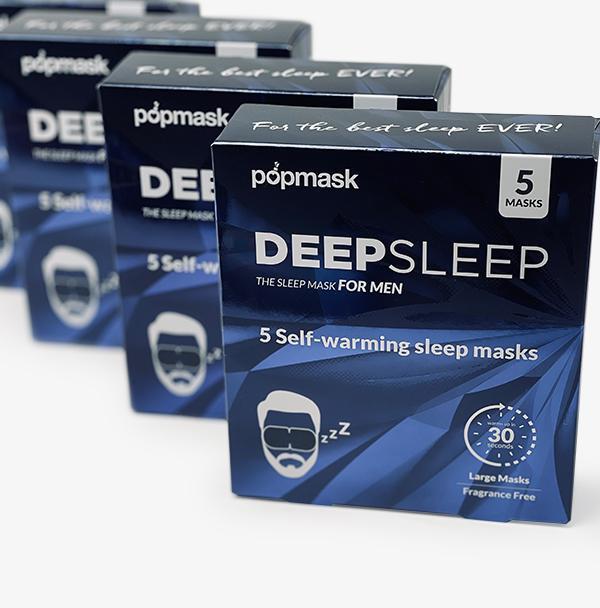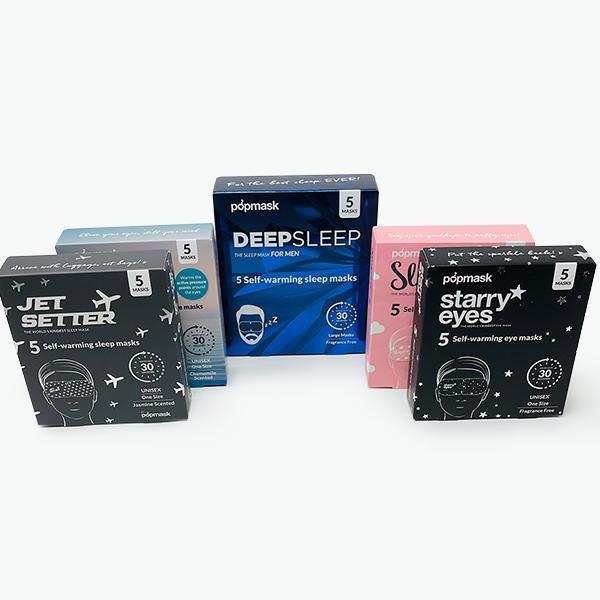 "Refresh and relax you all at once. The heat is designed to focus on the pressure points around your eyes"

"These highly rated heated eye masks are a perfect stocking stuffer for those in your family who enjoy a cozy afternoon nap."
Why Self-Heating Masks?
Fight Migraines and Headaches

Heat and pressure when you need it most. Anywhere, anytime.

Don't just take it from us...

"Definitely a life saver when I felt my last migraine coming on!"

" For the first time I found something that helps me relax and relieve that stubborn migraine"

"As someone who suffers from chronic migraines and headaches these are ESSENTIAL. A little pricey given that they're only one use but if you've ever had a headache that goes on for days and pretty much controls your life then you know that it's worth it."
Dry and Sore Eyes

After a long day's work staring at screens, these masks provide instant relief through steam and warmth.

"My husbands eye(s) will sometimes swell when he is stressed or they get red. This helps him "chill out" before bed. Pair with a gummy and it's pretty awesome. I use them in the bath. Forces you to take a break from your phone too."

"These are a holy grail items for me. Dry eyes. Headaches. Spa moments. Love Love love them. So warm and relaxing, I've always got some handy"

Sinus Pressure

The perfect addition to your medicine cabnient, these masks relieve uncomfortable sinus pressure while warming the area so you can breath easier when you're feeling under the weather.

"These are perfect for relaxation, especially for a headache or sinus pressure. The heat lasts about 20 -30 minutes."

Skincare Benefits

Our self-heating steam eye masks hydrate and provide warmth, leading to moisturized, soft, and supple skin around your eyes. Reducing the apperence of dark circles and increasing circulation.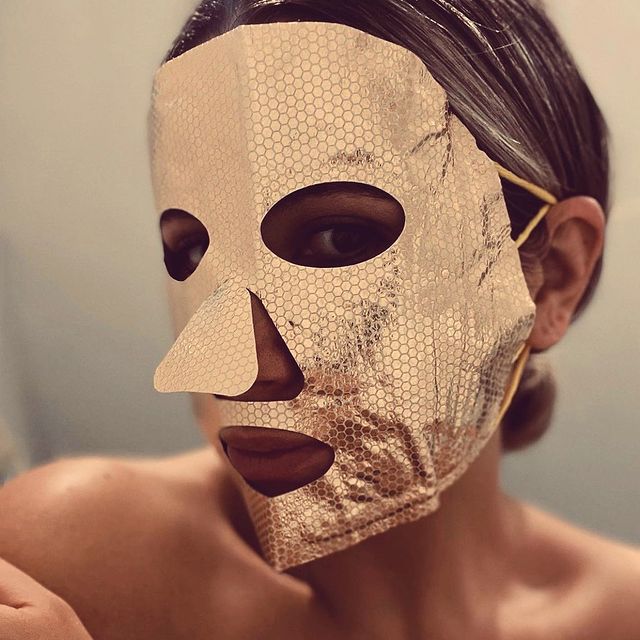 Fight migraines and headaches in minutes
"I've had migraines for as long as I can remember, and someone on TikTok mentioned using these for hers. I thought it couldn't hurt, ordered some, and waited. When a bad one hit, I busted these out with my ice pack. Ice on the back of the head, and one of these babies on my eyes, and it was gone in 20 minutes. I will never not have a stash of these again!" - Meredith H
"These are a holy grail items for me. Dry eyes. Headaches. Spa moments. Love Love love them. So warm and relaxing, I've always got some handy" - Hannah P

The science of heat
Increase blood flow in minutes making your skin look more youthful and bright